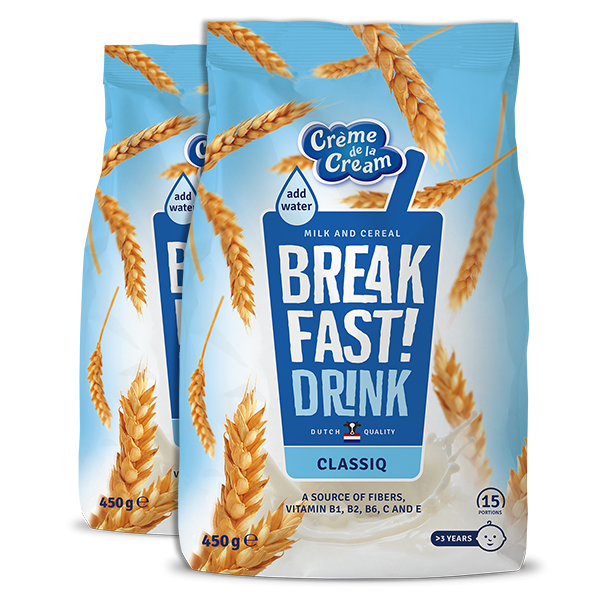 Breakfast! Milk & Cereal Classiq
A good and tasty breakfast drink of milkpowder and grains for a great start of your day. Fast, easy and nutritious It's a source of fibres, vitamine B1, B2, B6, C and E.
Preparation
Add 30 grams of the mix to 175ml of water. Give it a good stir and your breakfast drink is ready!
Ingredienten
13% ground barley
13% ground rice
12% sugar
3% dextrose
2.3% wheat fiber
1.4% ground spelled
1.4% ground wheat
1.4% ground quinoa
Aroma
Viramines and minerals
Allergens: gluten, milk, soy