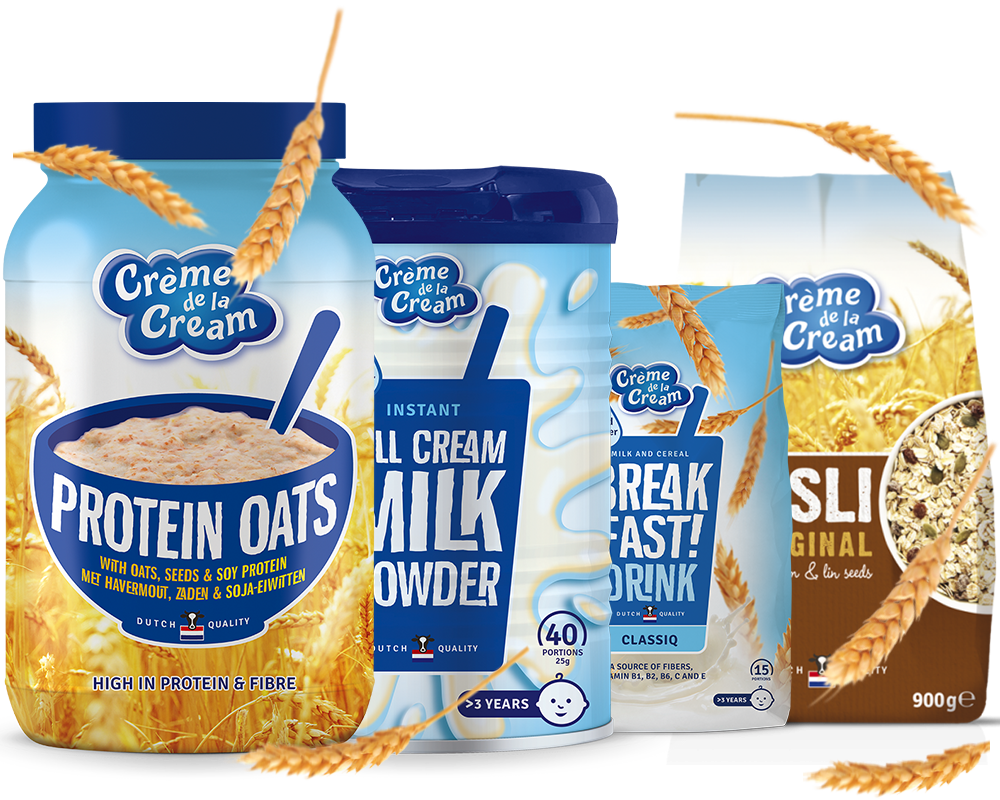 Creme de la Cream
Crème de la Cream Company B.V. is a medium-sized family business. We distinguish ourselves by developing and producing healthy and nutritious foods.
We were founded in 1946 as an international trading house. In the 90s, in addition to the production and packaging of coffee creamer, cereals, starch, sweeteners and new instants were initiated. In addition, Crème de la Cream acquired a co-packer in Zaandam in 1998, which meant an expansion of the total capacity.
Certification
We possess the internationally recognized BRCGS "AA", IFS, COKZ (Dutch Government dairy exporters ) and Skal (biological) certificates. Our Quality Assurance department personnel are up-to-date with the latest regulations and keep an eye on all developments in food safety. Ensuring the highest quality and food safety standards has a top priority of all our staff. Our factory is nut and glass free. We have a large, separate, gluten-free production area to fully guarantee our customers' need for gluten-free packing.