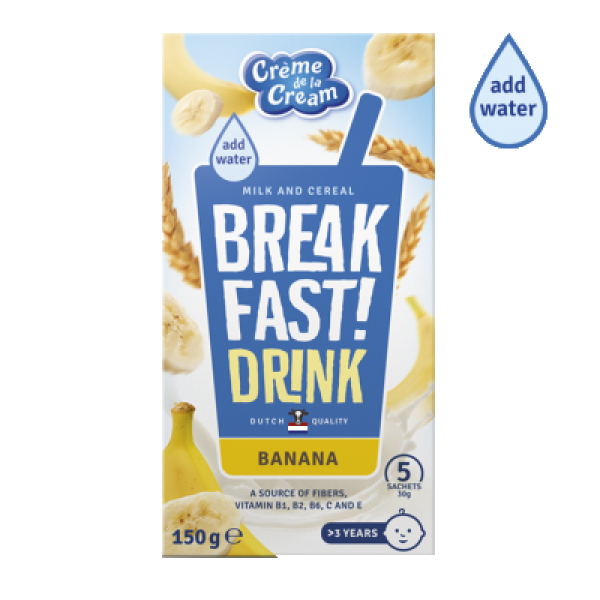 Breakfast! Milk & Cereal Banana
A good and tasty breakfast drink of milkpowder and grains for a great start of your day. Fast, easy and nutritious It's a source of fibres, vitamine B1, B2, B6, C and E.
Preparation
Add the contents of the sachet to 175ml hot or cold water. Give it a good stir and your breakfast drink is ready!
Ingredients
Puffed cereal (68%) (rice, barley, quinoa, wheat, spelt), sugar, dextrose, fibres, banana powder (2,3%), banana flavour (contains milk), caramel vanille flavour, safflower powder, vitamines (B1, B2, B6, C and E), butter flavour